Business Directory

Almaden Valley Dining Guide
Almaden Valley Restaurants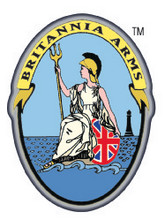 Britannia Arms Almaden
5027 Almaden Expy., San Jose, CA 95118
Tel. 408.266.0550
Brittania Arms in Almaden is a pub first and foremost, serving up pints and its signature fish and chips. But the English restaurant also serves up everything from bar favorites such as sliders and chicken wings to juicy sirloin steaks. While crowded most evenings, finding a table at the Brit is rarely an issue, and diners have their choice of sitting inside or enjoying their meals outdoors on the back patio.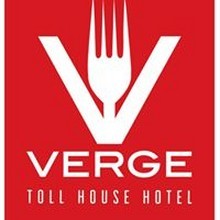 Three Degrees
140 S. Santa Cruz Ave., Los Gatos CA 95030
Tel. 408.335.7341
Just minutes from Almaden Valley, Three Degrees restaurant in downtown Los Gatos is a local favorite for breakfast, lunch, dinner and happy hour. This stylish yet casual dining choice boasts a wonderful wine list and a menu of California cuisine crafted from the finest locally sourced ingredients. A beautiful outdoor patio complements the classy interior, and there is space for private dining events and banquets.


Almaden Feed & Fuel
18950 Almaden Rd, San Jose, CA 95125-3201; Tel. 408.268.8950
Steakhouse. Built in the 1800s, the Almaden Feed & Fuel is an authentic piece of San Jose's a past. Today, think biker bar/steakhouse with a homey touch. Steaks, burgers and pasta with smoked salmon are all winners. Full bar.


La Foret
21747 Bertram Rd, San Jose, CA 95120; Tel. 408.997.3458
French cuisine. It's a bit out of the way, but Le Foret serves some the best French cuisine in Silicon Valley and beyond. Located in a former boarding house built for miners in 1848, this restaurant exudes class and attention to detail. Reservations are a must.


The Fish Market
1007 Blossom Hill Rd, San Jose, CA 95123; Tel. 408.269.3474
Seafood. Mesquite grilled fish, oyster bar, sushi bar, and a lively atmosphere make San Jose's Fish Market a winner. Full bar.


Silicon Valley Restaurant Guide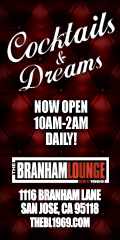 Italian Food and
Family Fun